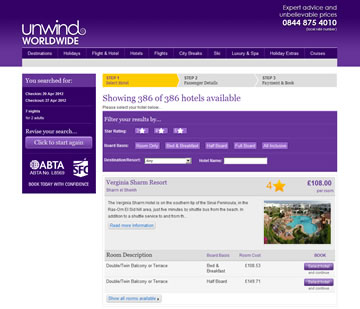 Our tech team have been working hard to improve our hotel search capabilities. We are pleased to report that not only are we returning more hotels results than ever before, we are doing it faster!
Our hotel filtering has also been improved. You can filter results by star rating, board basis, area/resort and hotel name - all in the blink of an eye. It has never been easier to find your ideal hotel at an amazing price.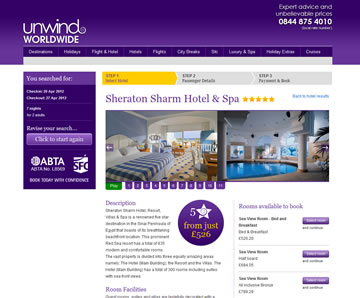 Last, but not least, we have also been working on improving the layout of our hotel information pages, by making them faster to load and easier to read. We hope you like them!
These new developments are all part of our "Kaizen" philosophy of constant improvement. Our ultimate goal is to keep offering you more inspiration, a more informed choice and the same great value.
So what are you waiting for? Give it a try today - search & book online