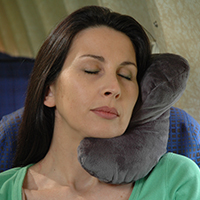 Ever been on a long journey and tried not to fall asleep because you don't want a stiff neck and the occasional violent wake-up call where your head jerks forward? Well thanks to Gemma Jensen, you won't have to experience that uncomfortable situation, with the fully functional J-Pillow.
Ex-flight attendant and mum of three, Gemma set to work after a very uncomfortable flight and created her first prototype, buying various flight tickets to even test the product.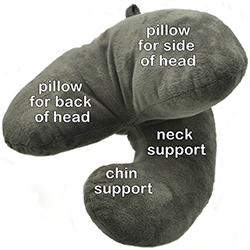 The main idea of the J-Pillow is to keep the back of your head comfortable, whilst making sure that your neck and chin are supported in the process. The shape, obviously, takes the form of a J, and the curling loop at the bottom is the part that curls around your neck and face, creating chin support.
Find out more about the J-Pillow and order one for yourself at www.jpillow.com