We helped Jeff Brazier and family to find and book the perfect Caribbean Christmas getaway. Jeff Brazier stayed at the amazing Buccament Bay Resort in St Vincent and the Grenadines over Christmas last year. You can read all about it in the article below which was published in the Daily Star...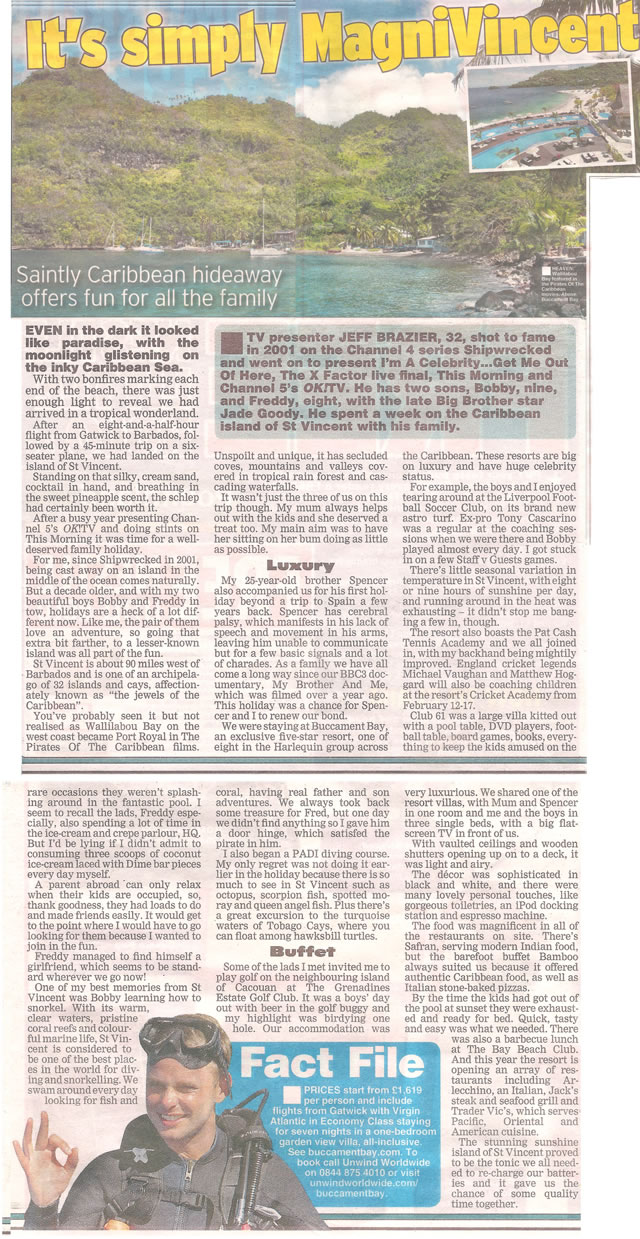 Having trouble reading this? You can download a PDF of this article here.
If you fancy following in Jeff's footsteps, why not book a holiday to Buccament Bay Resort yourself?